Cutten Ridgewood PTA
Cutten

–

Ridgewood PTA Mission Statement
"The Purpose of the Cutten-Ridgewood PTA is to positively impact the lives of all children, families, teachers, and staff by representing our members and empowering and supporting them with skills in advocacy, leadership, and communication.  Furthermore, we support the Cutten School District Mission Statement and endeavor to see it to its fruition in our goals and objectives.
Why join the Award Winning
Cutten-Ridgewood PTA?
The children!  PTA benefits your child and the entire school in countless ways.

Get Connected!

 

PTA is the perfect place to share ideas, concerns and experiences with other parents and educators in the community.  And it is a great way to know what is happening in the Cutten-Ridgewood School community.

Watch Yourself Grow and Be a Role Model!  By volunteering with PTA, you gain valuable experiences and put your skills and hobbies to use for a good cause.  As a PTA member you become a role model to your child by showing the importance you place on their education and their school community.

Speak Up!

  Because the PTA is a forum for exchanging ideas, you are encouraged to make suggestions.  PTA ca

n be a way for you to more effectively suggest change at your child's school.

 

Please join today! 

 


Become a PTA member, and join more than 5 million other people who share your interest in issues affecting children. 
***Fill out the PTA membership envelope and you are eligible for fun incentives. Be sure to put your phone number and child's name and classroom info on the envelope so we can get your incentive to you. Cutten-Ridgewood PTA meets the 1st Tuesday of every month at 6:30 in the Cutten School staff room. You are welcome to attend!
PTA Agendas
PTA Minutes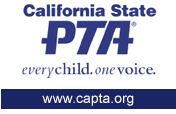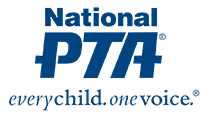 Cutten Ridgewood PTA Board
2021-2022 Slate of Officers:
President-Elaine Mu
1st VP Membership – Stacey Gabbert
2nd VP Programs- Teresa McGinnis
3rd VP Events- Christine Tyson
Secretary- Kayla Merz
Treasurer- Lauren Hansen
Parliamentarian- Anna Kovaly
Auditor- Karen Bazzano
Historian- Amy Coleman
Slate of 
Officers up for election
for the 2022-23 school year :
President:   Lucky Syphanthong
1st VP of Membership:   Stacey Gabbert
2nd VP of Programs:   Teresa McGinnis
3rd VP of Events:   Christine Tyson
Treasurer:   Lauren Hansen
Secretary:   Kayla Merz
Auditor:   Christina Baxter
Historian:   Karen Bazzano
Parliamentarian:   Anna Kovaly